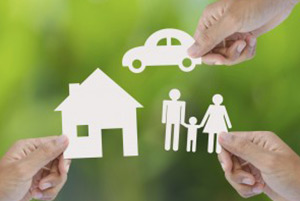 Moody Insurance Puts Down Roots in Colorado Springs
DENVER, Colo. (October 28, 2014) – After opening an office earlier this year helmed by industry veterans Cheryl Harding and Erin Clay, leading Rocky Mountain insurance provider Moody Insurance has put down roots at 1755 Telstar Drive in Colorado Springs, Colo.
The 1,860 square foot office is an ideal space and location for the insurance provider, allowing ample space to serve current clients and room to grow. Centrally located in the Briargate area, clients will benefit from Moody Insurance's risk management solutions, insurance, bonding, and employee benefits to a variety of audiences, including public entities, non-profit organizations, educational institutions, businesses, high-tech, Olympic governing bodies, medical groups, agricultural co-ops, housing developers, and the construction industry.
"Moody Insurance takes pride in offering Colorado Springs businesses the industry's most extensive collection of resources along with highly personalized customer service," said Brad Moody, president of Moody Insurance. "With the new office space, the Moody team here in Colorado Springs, is well-equipped to serve our growing client base." While economic recovery has been slightly slower in Colorado Springs compared to the rest of the state, the location's leadership team of Cheryl Harding and Erin Clay are optimistic about Colorado Springs' economic future and believe in the city and believe its growth will signal a greater demand for business and individual insurance needs. "We are proud to be making a home for Moody in the Colorado Springs community," said Harding. "At Moody, we believe in being good stewards of the local community. We've already become active with CASA, Cheyenne Village's Vineyard in the Village and the Colorado Springs School's Gala and look forward to supporting Colorado Springs further, both in our involvement and through our business solutions."